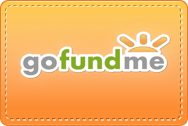 Due to increased interest from multiple agencies in our operational area, NOCO SAR / ESS will be expanding our UAV / UAS program. Our current capabilities include a commercial multirotor platform with 4k streaming video. While this system performs very well it lacks many capabilities that would help increase our effectiveness.
The new platforms will include 2 aircraft, one multirotor and one fixed wing. The multi rotor will have  20-30min of endurance, streaming video and thermal imaging, flight stabilization, and fully autonomous capabilities. The fixed wing aircraft will have a 3-4hr endurance, streaming video and thermal imaging, high resolution still image camera, flight stabilization, and fully autonomous capabilities. Along with the aircraft we will be building a custom ground control station as well as ground support equipment and maintenance supplies. For individual interested in the technical specifications of the systems we plan to build please contact our public affairs officer.
The total projected cost to get the entire system operational and get our staff trained will be approximately $20,000. Wile this may seem like a large amount of money it is a fraction of what typical commercial systems would cost. We plan to raise this money through internal funding from our members, external donations, grants, and sponsorships.
One of the goals of our new system will be to help determine the most effective way to deploy UAV / UAS technology for search and rescue and emergency service support operations, develop standard operating procedures, work with existing incident commanders and air bosses to establish TTP's for operating on active emergency scenes to avoid conflicts with manned aircraft, and develop a training program and standards for other teams and entities interested in integrating UAV / UAS technologies into there agencies and operations.
This program will contribute to our long term stability through our ability to conduct search and rescue missions, assist with documentation of accidents and crime scenes, conduct damage assessments after major disasters, assist wildland fire crews with fire surveillance and mission planning, documentation of structural fire scenes for training purposes, and any other need of local emergency services.
Last but not least this program will allow our organization to increase our effectiveness and help save lives.
Individuals interested in supporting this project can donate through the GoFundMe link above. Donations through Paypal can be specified for this project or for general support. Businesses interested in sponsoring our mission or this project can contact us directly via the above contact info.
The NOCO SAR / ESS Team
(970) 999-1197
Contact@nocosar.org